A better bean for everyone
Used for food, feed and fuel, soybeans are one of the planet's most important agricultural crops with skyrocketing demand. However, misaligned incentives across the value chain limit the crop's ability to meet future challenges.
As innovation has prioritised "field yields", soy protein levels have consistently declined over the past decade. With increased demand for both oil and protein, additional production often comes at the cost of a larger environmental footprint.
PhotoSeed soy is a better bean that maintains modern field yields and improves processing and nutritional yields with fewer inputs on a smaller environmental footprint.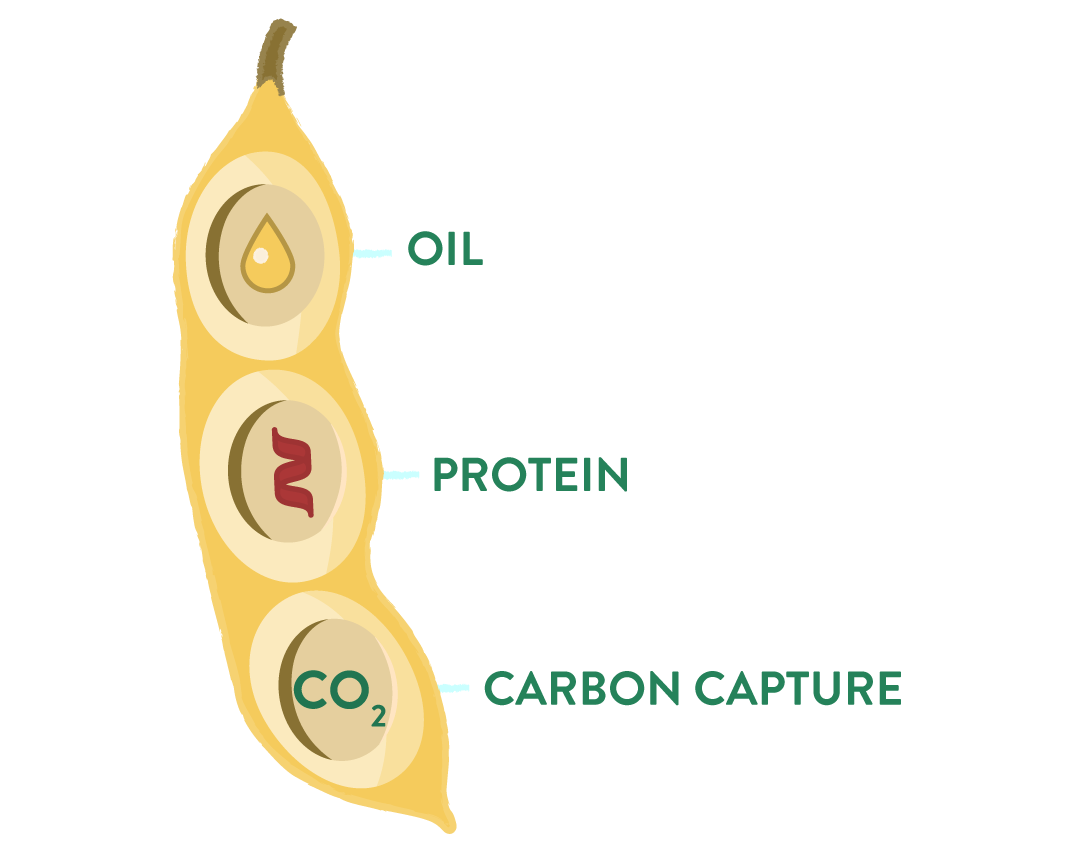 Tap or click the boxes to reveal the solution
Let's Build a NewType Tomorrow
We're building a more equitable and resilient agricultural system on a smaller environmental footprint, but we can't do it without your help.